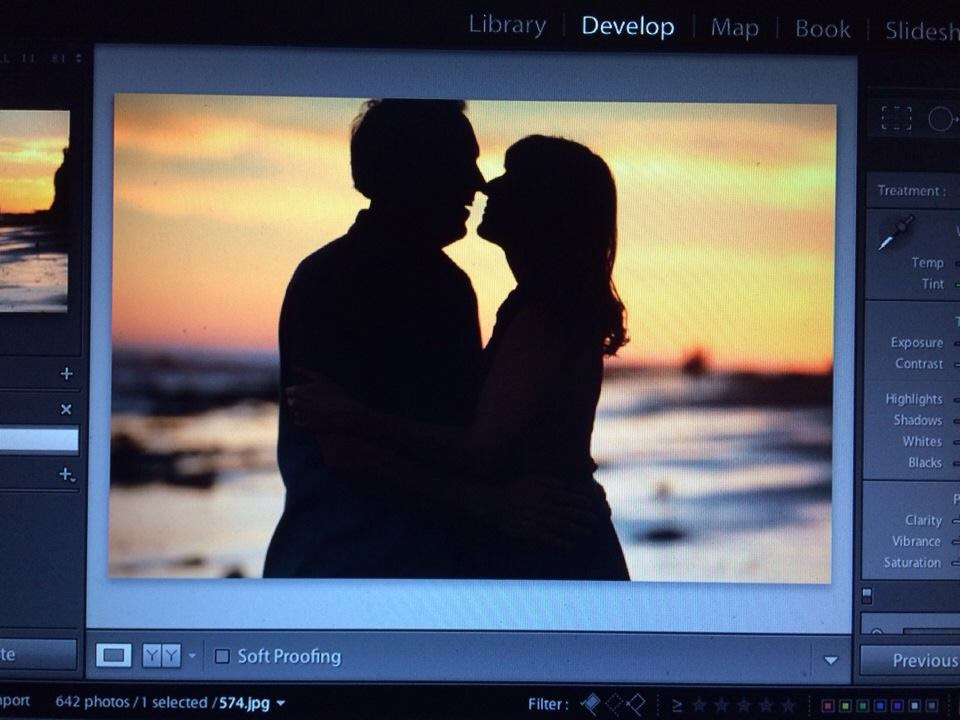 I hope you are having a great week!  We have been settling in from our trip out to Santa Barbara, CA.  We had an incredible time. One thing we did was schedule a photo session with my dear friend Lindsay Miller.  In one day we got professional photos for me, Dave was able to get professional photos for his Watercolor business and we were able to get engagement photos!
Lindsay is such a joyful, high vibration person that we had a blast during the day and she was able to get some amazing photos.  Here is one she got of Dave and I on the beach in Santa Barbara, CA as the sun is settting.  We had SO much fun.
Professional photos are so important for the Branding of your web-site and attracting your Ideal Client.  I interviewed Lindsay during our last Telesummit about the powerful impact of your visual branding on your website.  If you would like a copy of that recording, just email us and we would be happy to sent you the recording so you can listen to it.  It has been one of our most popular recordings.