Are you interested in becoming a GAHP Certified Holistic Coach or Psychotherapist? 
The next Level 1 Training starts soon!
For all the details, visit: www.gahpcertification.com
* – Level 1 and Level 2 GAHP Certified Holistic Psychotherapist/Coach
** – Level 1, Level 2 and Level 3 Certified Holistic Psychotherapist/Coach
GHCP – GAHP Certified Holistic Psychotherapist

GCHC – GAHP Certified Holistic Coach

NEW YORK
Veronica Cole, MS, LMHC, GCHP
Title: Holistic Transformational Psychotherapist
e-mail:  vc@veronicacole.com
Phone:  888-959-6012
---
WISCONSIN
**Dr. Bonnie Nussbaum, Ph.D., GCHP
Title: Psychotherapist and Holistic Coach
Website: www.empowermentandpurpose.com
e-mail:  support@empowermentandpurpose.com
Phone:  920-606-8734
Dr. Bonnie Nussaum is a licensed psychologist and holistic coach who has been in private practice for over 20 years. She offers coaching face-to-face or via Skype or phone. Her primary focus is on helping people release their past and "take the girdles off their brains" with regard to what is possible in their present and future. She uses a variety of holistic healing techniques EMDR, PSYCH-K, EFT, hypnosis, breathwork, and more to create an individual plan for healing suited to your individual needs. This may include an intensive VIP Day, a coaching package, or simply one session depending on what is right for you at the time. Check out her website at www.empowermentandpurpose.com.
=======================
*Jill E. Greinke, MSW, LCSW, SAC, GCHP
Title: Holistic Psychotherapist, Transformational Consultant and Coach
Website: www.jillegreinke.com
e-mail:  support@jillegreinke.com
Phone:  1-877-614-4541
It is my mission to help you transform and live a life that is balanced on purpose and joyful.  I look forward to working with you!  I am committed to your transformation and growth by giving you successful tools and techniques that help you to get in touch with who you really are – your Authentic self.  Our work together can include releasing the past currently manifesting in the physical, emotional or behavioral issues also surfacing through individual, career, relationship and life transition issues.
Each person's needs are different and I recommend what may be of the most benefit to you.  I offer individual counseling, coaching and consultation, couples and family counseling, groups, workshop, teleseminars and presentations to include speaking engagements.
It is my mission to help you transform and live a life that is balanced on purpose and joyful.  I look forward to working with you!

=======================
**Kailean Welsh, MS, LPC, GCHP
Title: Holistic Psychotherapist & Educator
Website: www.kaileanwelsh.com
e-mail: support@kaileanwelsh.com
Phone: 608-638-0005
Services:  Individual counseling, psychotherapy & coaching with teens and adults, group programs, workshops, and educational presentations.
My mission is "Illuminating Your Best Self" – helping each individual to live their own unique and authentic life, a life that is full of joy and rich in meaning. 
Combining the experiences of my own life journey, a background in metaphysical studies, and a Master's degree in Counseling Psychology, I provide services that take psychology back to its roots as the "study of the soul."  Reuniting science and spirituality offers us a great variety of tools and information that we can use to create the lives we yearn for.

I see clients at my office in Viroqua, Wisconsin. Skype and phone sessions are also available.
=======================
*Betsy White, GCHC
Title: Certified Holistic Life Coach
Business: The Life Coach 4 Kids
e-mail:  thelifecoach4kids@gmail.com
Phone:  920-475-8314
As a holistic life coach, I am committed to helping children be empowered, confident and connected. My background in Psychology and Human Development has built a strong foundation. The past 12 years in education have provided me with beautiful opportunities to help children discover their uniqueness and give parents the chance to see their child through a new lens.

My mission is to help children enjoy all life has to offer and grow to be happy, healthy, fulfilled contributors who create a better world for themselves and others. I connect with children to help them first love and honor themselves, then recognize and celebrate their gifts. I teach tools and techniques that enable them to begin at a young age to joyfully experience life. I am passionate about helping kids look at their lives not as a series of obstacles or coincidences, but as exciting opportunities they create for themselves!
I work with children at my office or via Skype. 
=======================
*Pam Kachelmeier, MA, PC, LC
Title: Holistic Psychotherapist & Educator
Website: www.meaninfulLifecounseling.com
e-mail: info@meaningfulLifecounseling.com
Phone: 920-980-5326
Services: Holistic Life Counseling and Coaching, Equine Assisted Counseling and Coaching, Personal Growth, Spiritual Growth, Business and Marketing
Pam left her successful career as a business woman of 20 years because she was inspired by her passions and dreams. She is the creator of Meaningful Life Counseling and Coaching where I support you in discovering who you truly are, and creating what you really want. My emphasis is helping you remove your old blocks and limiting beliefs and replacing them with empowering beliefs, so you can discover your own passions and dreams, and live with more meaning and joy.
Because of my love of nature and horses, I am also an expert in combining counseling and coaching with horses. From my passion about equine assisted counseling and coaching I developed a Mastery Certified Equine Assisted Training Program and train and mentor counselors, coaches, and healers who want to develop their own customized Equine Assisted Counseling or Coaching practices.

I received my Master's degree in Counseling Psychology and my Bachelor's degree in Business Administration and Marketing. I love learning about the mystery of life and spending time with my family and furry friends in Kiel, WI.
I work with clients in person or by telephone.
=======================
**Mechthilde Moser, AHC, APT, RP,
Title: Ayurveda Counselor, Panchakarma Therapist and Body Therapy, Reiki Practitioner, Holistic Life Coaching
Website: www.vapikawellness.com
e-mail: mechthildemm@gmail.com
Phone: 262-369-5317
Services:  Ayurvedic Body Therapy, Usui Reiki, Breath Work, and Holistic Coaching 
Mechthilde works with people who suffer from anxiety, worry, depression, fatigue, insomnia, digestive issues and body pains through the effective methods of Ayurveda, Ayurvedic Body Therapy, Usui Reiki, Breath Work, and proven Holistic coaching techniques. It was through her own journey of chronic fatigue, fibromyalgia, extensive stress, and immune system disorder that led her down a path of self-discovery, deep healing and personal growth.
Her mission is to help people to heal their body and live a life they truly want by tapping into their unlimited possibilities to experience health, joy and life purpose! 'What I stress the most is that we all have the potential to tap into our unlimited possibilities with and to heal ourselves".
She has created a Holistic system that is based on the wisdom and insights of the long standing experience of Anthroposophy, Ayurveda, and proven holistic techniques that are key to life transformation to heal all layers of mind, body and spirit on a deep soul level.
A healer at heart and passion for her work, Mechthilde's approach is gentle but direct, structured, straight forward and to the point to achieve the fastest results. Mechthilde offers a variety of private transformation coaching programs and workshops. She is based in Milwaukee, WI but works with people globally through phone/ Skype, and in person consultations.
=======================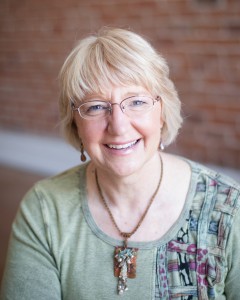 **Lynn Schuster, Animal Spirit Talker
Title: Telepathic Animal Communicator, Reiki Master Teacher, Intuitive
Website: http://animalspirittalker.com
e-mail: support@animalspirittalker.com
Phone: (920)495-7224
Services:  Individual Animal Communication Sessions, Meditation and Breathwork, Workshops and Presentations, Three and Six Month Signature Series – Mastering Telepathic Animal Communication
As a Telepathic Animal Communicator, I have the ability to hear what the animals have to say and I am able to help strengthen and bond relationships between animals and their human families. Through a meditative process, I hear and sense what the animals would like to tell us. I am able to speak to all animals, including those animals who have died. I help people to connect with their animals, encouraging love and healing for the Highest Good of All.
My Mission…is to help strengthen the bond between animals and their human families. It is important to me to create a safe environment to connect, communicate and advocate the needs, wants and desires for both animals and their guardians. Guiding animals and people in creating huge shifts in their lives on a deep soulful and cellular level.
I can work both in person and remotely. Because the process I use is meditative, I am able to connect with your animal(s) by using their photograph. You, your animal and I can be in different parts of the world and I can connect and communicate with your animal(s) from a distance, telepathically.
---
ARIZONA
*Deena Chester
Title: Life Purpose Ignitor, Certified Hypnotherapist, and Certified Transformational Life Coach
Website: http://acceptyourpower.com
e-mail: deena@acceptyourpower.com
Phone: (623) 810-2983
Services:  Individual sessions, workshops, and group sessions
Hello, I am Deena Chester, Life Purpose Ignitor, Certified Hypnotherapist, and Certified Transformational Life Coach. I work with people that feel disconnected from their authentic selves and are curious about their Unique Life Purpose. I offer transformational individual sessions, workshops, and group sessions.
My passion is to utilize experience and training in Life Coaching, Hypnotherapy, and  EFT (Emotional Freedom Technique) to find and live their life purpose. You will enjoy working with me  to accept your inner power as you move through your life's transitions. Every person has power and greatness within and I believe that everyone deserves to live their life purpose to the fullest and follow their dreams.  
I have over twenty years experience in the healthcare field and in clinical information technology.  I have an Associate Degree in Science, Bachelor's degree in Medical Technology, Masters in Computer Science, Certified in Hypnotherapy, a Certificate in Life Coaching, and a Certificate in Holistic Nutrition. I am currently working on a Doctorate degree in Holistic Health from American Institute of Holistic Theology. 
My training and experience taught me the magnificence of the human body and its complexities. The body is a magnificent creation and it can and wants to heal itself naturally. Our lifestyles can lead to smoking, weight gain, stress, anxiety, and many other manifestations. My years in the laboratory, software implementations, consulting and management also taught me that the stress of demanding jobs, the pressure to do more with less,  and the impact that it can have on health,  happiness, and relationships. 
Imagine what your life would be like if you were living your life purpose and following your dreams!!!
---
GERMANY
**Stefanie Nesmith, MA, NCC, MBA, GCHP
Stuttgart, Germany
e-mail:  steffi.nesmith@gmail.com
Stefanie's passion is to support clients in connecting with their inner truth and passion, building meaningful relationships, and leading joyful and fulfilled lives.  She helps them to overcome depression and anxiety, low sense of self-worth and feelings of being stuck.  She supports them on their journey of self-discovery to awaken their individuality and finding their own voice again.
Through this process, clients will step into their power, find and build fulfilling and authentic relationships and be able to truly express their bold uniqueness in every aspect of their lives.
ILLINOIS


Cindy McGrath, GCHC
Title: Doctor of Nursing Practice, Certified Nurse Practitioner and Certified Holistic Coach
e-mail:  cmcgrath01@gmail.com
Phone:  815-979-0372
After years of working in a traditional medical setting as a Nurse Practitioner, I am thrilled to partner with clients to create magnificent health using a holistic approach.  I specialize in healing anxiety, weight management, and creating loving, joyful relationships.
=======================
*Yvonne Mitchell, CH, GCHC
Title: Certified Holistic Life Coach and Hypnotist

Yvonne Mitchell, CH, Certified Holistic Life Coach and Hypnotist uses customized, innovative techniques to assure personal breakthroughs and transformation for her clients. Yvonne specializes in helping individuals as well as organizations identify their key passions, the one main thing they are meant to do and convert their visions into the fabric of their daily realities. She facilitates life redesign and reinvention in the areas of health, career, relationships, finances and spirituality for people who may have thought that it was too late for them. She allows nothing to stand in the way of her clients "achieving the life of their dreams………..NOW"!
---
VIRGINIA
*Ann Fleenor, PT, LMT
Title: Myofascial Release Therapist, Reiki Master, Holistic Coach
Website: www.annfleenor.com
e-mail: annfleenorhealing@gmail.com
Phone:  276-285-8195
After nearly 20 years of being a misfit holistic healer in the limited world of traditional physical therapy, I knew it was time to create my own unique healing space. I'm a physical therapist, massage therapist, and Reiki Master specializing in John Barnes Myofascial Release, energy healing, and holistic coaching. I work one-on-one with clients to heal their physical, emotional, and spiritual pain through the body's fascial system.
My mission is to help people discover that they hold the keys to their own self-imposed prison of pain. I love showing people that they have the power to change their limiting beliefs, to heal their own pain, and to actively create the reality they want to experience in life.
---
FLORIDA
Linda Schockman, LMT, R/MT, GCHC
Title: Master Healer Soul Guidance & Past Life Resolution
Website: www.VisionarySoulSisters.com
e-mail: VisionarySoulSisters@gmail.com
Phone:  267-521-2877
I work in partnership with Teresa Mary James CCWP, R/MT.  We are The Visionary Soul Sisters.  We clear the past so our clients can live joyfully in the present.  We connect remotely with our clients and our guidance team at the Theta Level to resolve core level soul challenges.

This provides great clarity and perspective our clients require to step firmly into living their soul expression, getting powerful intentions and getting clear on their soul journey.  Then they can create their authentic life from a place of love and wisdom.
=======================
*Patricia Young, CPC, GCHC
Title: Certified Life and Holistic Coach and Reiki Master
Website: www.innerprosperityacademy.com
e-mail:  support@innerprosperityacademy.com
Phone:  561-203-0944
Patricia Young is a Certified Life and Holistic Coach, Reiki Master, and the Founder of Inner Prosperity Academy.  After 20 years working for the Corporate World, Patricia decided to follow her calling to help growth oriented women who are stuck in a career that is unfulfilling, but they know deep in their heart that there something else they are meant to be doing.

The goal of Inner Prosperity Academy is to inspire women to commit to recreating their lives to the ones they came here to live, and to give their greatness to the world, by finding their Life Purpose and living a life filled with Inner Prosperity and Joy.  She does transformational individual coaching, online coaching programs, VIP Days and Workshops. She is based in Fort Lauderdale, Florida but she serves, virtually, clients all over the world.
---
CANADA – BRITISH COLUMBIA
Andrea Ferguson, GCHC
Title: LIFE Coach, Certified Personal Trainer, Nutritionist – BSc Dietetics
Website: www.life-designs.ca
e-mail: andrea@life-designs.ca
Phone: 604-868-8587
Andrea offers a unique approach to health and fitness. Having worked with thousands of women over the years, Andrea understands that the key to overcoming health and fitness struggles is in incorporating a whole life wellness approach that honors a woman's need to feel nurtured. She believes that every woman deserves the freedom of choice, to feel fit and beautiful in her own skin, and to own her inestimable value.

Andrea recognizes that a F.I.T. Mindset is instrumental in creating a joy-filled F.I.T. Life, and believes this to be the secret to achieving a healthy and fit body. She empowers women to take care of all aspects of their selves – body, mind, and spirit. As such, Andrea has integrated fitness, nutrition, a F.I.T. Mindset, and spiritual self-care into her carefully-designed programs, workshops and events. Her goal is to encourage and inspire women to be their absolute best.

Her talented team of heart-centered female fitness trainers, nutritionists, and F.I.T. Mindset coaches love what they do, and support Andrea's passion for empowering women to take care of themselves and to embrace the F.I.T. Life they deserve!

Andrea fully embodies the F.I.T. Life principles that she has created for all women, and this includes balancing her own career and family. Mother to two active kids, Andrea and her husband make family life a priority, and regularly find joy and laughter in their lives.
---
MAINE & RHODE ISLAND
Jewell Arbour, MA, CAGS
Title: Owner, Holistic Psychotherapist, and Intentional Life Coach at Harmony by Design
Website: www.harmony-by-design.com
e-mail: support@harmony-by-design.com
Phone: 401-515-5543
Services: Holistic Psychotherapy, Intentional Life Coaching, Spiritual Mentorship, Transformational Guided Breathwork
I specialize in working with women and men who for various reasons have lost a sense of themselves. Through a deep dive inquiry into a "spiritual and soulful reconnection with Self," we'll begin to heal old wounds, put closure to limited beliefs, and remove any other barriers standing in the way of you living your most IDEAL, BALANCED, FULFILLED, and JOYFUL life!
Blending an integrative approach of Holistic Psychotherapy, Intentional Life Coaching, Spiritual Mentorship, and Guided Breathwork I aim to support and inspire you to CONFIDENTLY EMBRACE your Authentic Design, Inner Truth, and Unique Essence, so that you may begin to create and live the life you desire! The time is truly now to increase your standards of Living, Loving, and Being!
Taking the plunge into a conscious deepening of self-discovery and improvement is one of the most courageous and loving acts you can do for yourself! And you don't have to do it alone. For TELE-COACHING or IN-PERSON support along your journey, I am here.
Please email me at support@harmony-by-design.com or call (401) 515-5543 to schedule your COMPLIMENTARY exploration session today!
I would be honored to walk by your side during this phase of your journey!

---
MASSACHUSETTS
Martha Tassinari, CPC, GCHC, CST
Title: Certified Life and Holistic Coach and Advanced CranioSacral Therapist
Website: www.holisticrecoverysolutions.com
e-mail: martha@marthatassinari.com
Phone: 781-820-4494

Martha works with women who are in recovery from addiction (whether themselves or by a family member's addiction), and those who are struggling with painful life transitions such as divorce, betrayal, grief, loss, cancer, and emotional and physical trauma. Her philosophy is based on a proven Holistic System where the key to life transformation is to heal all layers of the mind, body and spirit at a deep soul level.
Holistic Recovery Solutions was created as a result of her personal journey of being married to an alcoholic and her experience as a cancer survivor. These challenges led her down a path of self-discovery, deep healing, and personal growth. She has created a Holistic System based on her coaching expertise and 18 years as a Holistic Practitioner.

Her mission is to encourage, empower, and inspire women so that they can gain clarity, feel confident, break through their fears, attract healthy relationships, connect to their authentic self, and live a life full of joy, passion, and purpose!
Martha offers a variety of private transformational coaching programs, private VIP days, workshops, and on-line programs. She is based in Sandwich, MA but works with women globally through phone and Skype. 
=======================
Tina M. Games, GCHC
Title: Creativity and Life Purpose Coach
Website: www.MoonlightMusePress.com
e-mail:  MoonlightMuseMedia@gmail.com
Tina M. Games is the author of Journaling by the Moonlight: A Mother's Path to Self-Discovery (an interactive book with an accompanying deck of 54 journaling prompt cards). As a certified creativity and life purpose coach, and a gifted intuitive and certified retreat leader, she is the "Moonlight Muse" for women who want to tap into the "full moon within" and claim their authentic self, both personally and professionally. Through her signature coaching programs and retreats, based on the phases of the moon, Tina gently guides women from darkness to light as they create an authentic vision filled with purpose, passion, and creative expression. She lives on Cape Cod, Massachusetts with her hubsand and their two children.
=======================
Nancy Johansen, RN, ATP, GCHC
Title:
Website: www.NancyJohansen.com
e-mail:  nancy@angeltouche.com
I am Nancy Johansen, a life-long psychic, Registered Nurse, Certified Holistic Health, Life & Soul Coach, and Angel Therapy Practitioner®. I help busy, motivated, and often overwhelmed spiritual beings who are struggling in their everyday very human lives to Create the Incredible Soul Satisfying Life that they have always dreamed about. Everyone has different dreams and desires, a new career, relationship or weight loss. If You Feel Stuck and KNOW that you are meant to be living the Soul Satisfying Life of Your Dreams, then my program is for you. I've become a master at helping individuals identify their goals, clarify their hope and dreams, to overcome those invisible obstacles that have have been blocking the path to Transformation. I use traditional therapy, psychic ability, and many certified holistic methods to Create Incredible Transformation Fast! I have 30 years of ER experience, over 50,000 hours of counseling clients, 32 years of marriage, divorced once and ecstatically wedded at present, 4 children, 2 grandchildren, and 2 dogs. I have an unique depth of experience and spiritual development to share with you on your journey of transformation.
---
MICHIGAN
*Bobbi Silverstone, CYT, GCHC
Title: Holistic Practitioner, certified in Yoga, Breathwork and Holistic Coaching
Company: Serenity Yoga and Breathwork
Website: www.serenityyogaandbreathwork.com
e-mail:  bobbi@serenityyogaandbreathwork.com
Phone:  906-428-1224
Bobbi has a passion for personal growth and healing. She holds a Masters Level Certification in Breath Therapy, is certified in Ananda Yoga, Phoenix Rising Yoga Therapy, Laughter Yoga, Reiki, LaStone Therapy and Holistic Coaching.

Bobbi works with people struggling with anxiety, depression, fatigue and physical pain. Through Yoga, Breathwork and Holistic Healing techniques, she supports others to live a more Peaceful, Joyful life. It was through her own journey of depression, fibromyalgia and chronic fatigue that she learned to heal at the core level in Body, Mind, and Spirit.

Founder of Serenity Yoga and Breathwork, Bobbi has her home studio in the Upper Peninsula of Michigan. To check out classes in Gladstone, Michigan, please visit her website, www.serenityyogaandbreathwork.com.
---
MINNESOTA
Kristin Short, GSP, GCHC
Title: Somatic Practitioner and Holistic Coach
Website: www.reachforyourhealing.com
e-mail:  reachforyourhealing@gmail.com
Phone:  651-414-1141
I work with people all over the world with effective methods that allow people to step into their full power to pursue their life purpose at full speed. We will work on the physical, mental, emotional, and spiritual aspects of life using energy work, Reiki, bodywork, movement therapy, and holistic coaching.

Don't wait to let your true potential become everyday reality!  Let's begin – sign up on my website for a free reading on one of your power animals.
Animal healings also available either in person or via distance healing.

---
NEW JERSEY
**Sangita Patel, GCHC
Title: Holistic Practitioner and Teacher of Seraphic Wisdom
Website: www.EmbraceYourInnerSelf.com
e-mail:  Sangita@EmbraceYourInnerSelf.com
Phone:  609-203-0500
Sangita works with people who are struggling with Physical pain (back aches, injury pain, chronic pain) or Emotional pain (anxiety, depression) and have tried traditional methods to get help and have not gotten relief.  She uses simple yet powerful Holistic Methods that help them FINALLY heal and live pain-free, joy-filled lives.

Her journey began after surviving a car accident and losing her only brother.  When Sangita embraced her inner self she awakened her natural ability to heal.  She is committed to helping those who are willing to heal themselves to live a life of joy.
She is available for keynote speaking, workshops and corporate training in Qigong, Emotional Freedom Technique, Integrated Energy Therapy and Seraphim Energies.

---